JeriPay is a fully owned subsidiary of DCS Synthesis.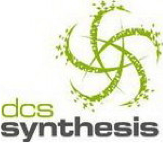 DCS Synthesis is a leading Retail Technology Solution Provider with more than 70% market share of POS System in the retail malls merchants. DCS Synthesis presence is also available in Malaysia, Thailand, Vietnam & China with more than 100 staff strength.
Mission Statement
Our mission is to provide high-quality products and services that enables our clients to stay ahead of the competition, while fostering a culture of integrity, innovation, and social responsibility.
About Us
Established in 2017, JeriPay Pte Ltd is an early adopter of innovative smart Android Terminal solutions in the retail industry. We specialize in developing and manage solutions on Android Terminals that improve the efficiency and effectiveness of merchants in shopping mall ecosystems. Working with partners, our team of experts is dedicated to designing and delivering cutting-edge solutions to meet increasing needs of our clients. JeriPay currently operates a network of close to 10,000 Android Terminals across the island.
Our Partners
We work with CRM Vendors, POS Solution Company, Bank Payment Vendors, E-Wallet Payment Acquirers, Mall Operators as well as Tourist Tax Refund Company.
Our Products and Services
We offer a range of products and services to meet the diverse needs of our clients. Based on Android Terminal as a Platform, we provide software and hardware solutions to support Mall Loyalty Programs, Tourist Tax Refund, E-Voucher/Points Issuing and Redemptions, Online Food Ordering and E-payments such as Credit Cards and E-Wallets. We also provide integrated solutions such as Stored Value Cards for Food Courts.
Our Clients
We focus on service shopping malls in retail space. Our merchants range from small outlets to large multinational corporations, and we pride ourselves on delivering customized solutions that meet their unique needs.
Social Responsibility
At JeriPay Pte Ltd, we believe in using our technology for good. We are committed to making a positive impact on society by supporting local communities. We provides our solutions FOC to support communities projects such as Radin Mas Ez Meals Cards Program.
Contact Us
To learn more about our products and services, or to inquire about working with us, please visit our website or contact us directly at service@jeripay.com.